Gone are those days when you forget your lock pattern of your android smartphone and the next thing to do is just to rush down to an engineer's office or shop to flash (reset or unlock) it.
Android smartphones are famous worldwide for having various kind of useful applications and games. Since we download apps that we need like we use messengers, photo editors, calling apps, launchers and other security apps.
Normally we use pattern lock to protect phone for others or we even use some applications. It is a very easy and simple way to secure our personal mobile phone data with pattern lock. We have to just draw a pattern and that's it. As we don't have to bother about putting numbers or characters for password. Because we can easily forget numbers and characters as compare to pattern lock, it is a very rare case that you may forget your pattern lock.
Though we usually make use of the playstore by sign-in to our Gmail account to reset our phone, but incase u don't have an account linked to the playstore don't worry, i am here with three different tricks you can make use of which at least one of the method must work for you to unlock pattern lock!.
First

Method:

Unlock Pattern Lock On Android Without Losing Data.
This method will also help you to reset your password.
Items needed are
:
➽
Aroma File Manager
download it

HERE
➽
A memory card for android device.
*
You android device either locked by pattern lock or password lock.
Step 1.
Download Aroma File Manager.
Place it in your memory card (SD card) and insert the memory card into your locked android smart phone.
Step 2.
Open Stock Recovery Mode

with reboot your android device and pressing Power Key and Volume up key simultaneously. Different phones may have different methods to open stock recovery mode so if you face any problem Google search it.
Step 3.
After entering into recovery mode use Volume+ and Volume- buttons to scroll up and down. For select use middle button.
Step 4.
From there click on "Install Zip from SD Card"

and give path to install

"Aroma File Manager"

from SD card.
Step 5.
When it's through with the installation, it will open in recovery mode.
Step 6.
F

rom the Aroma File Manager navigate to settings.
Go to bottom and click on "Automount all devices on start"

and then exit.
Step 7.
Now again click on "Install Zip from SD

Card

" and give path to install "Aroma File Manager" from SD card.
Step 8.
A

fter this you will get

"Aroma File Manager"

opened again.
Step 9.
Now navigate to "Data Folder"

,then

System Folder

and find

"gesture.key"

or

"password.key"

for pattern lock or password lock respectively.
Step 10.
Delete that any one file and then exit aroma file manager and reboot your android device.
After rebooting you will notice that password or pattern lock is not removed. But don't worry draw any pattern and you will open your android device but remember or note that pattern because it will be saved.
Second Method:

Unlock Android Pattern Lock With SDK Tools.
1.
First of all Download Android SDK and here we will show you How To download and install Android SDK Tools.
·
Download and install
Android SDK Tools
for run ADB commands.
Open the given page and then select platform according to you download and install it.
·
After installing open it, unchecked the other packages and check Android SDK Platform-tools and then click on install packages according to the image given below.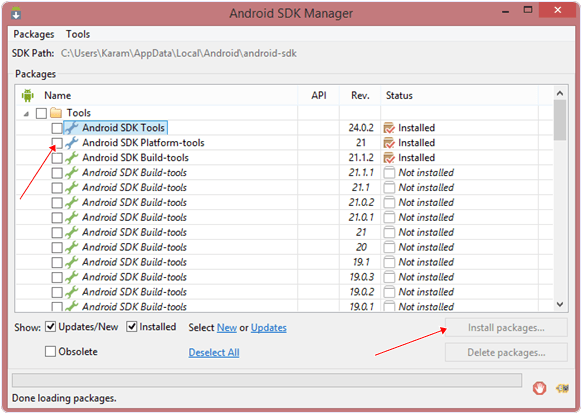 2.
So the other requirement is
USB Debugging should be enabled
before your android device was locked.
3. The process will probably not be helpful if you don't have specific and compatible drivers for your phone. So you should be very careful While installing your device compatible drivers.
Steps To Unlock Android Pattern Lock.
Step 1.
Connect your locked android phone with PC/Laptop via USB.

Step 2. Then, Open folder where you installed Android SDK Tools Users, navigate to the following >> App Data >> Local >> Android >> Android-SDK >> Platform-Tools and then click on blank space hold shift and click right mouse button and select "open command window here".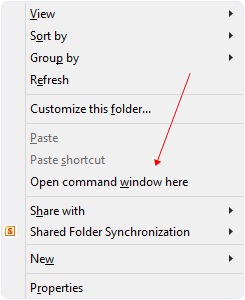 Step 3. It will open you command window. Then, you have to put some commands in the command window:-
For checking your device is connected or not put command:-
adb devices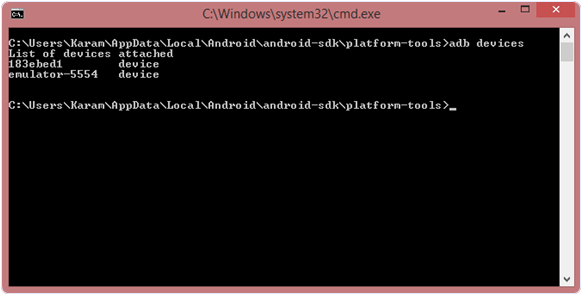 Then, put these commands:-
adb shellcd /data/data/com.android.providers.settings/databasessqlite3 settings.dbupdate system set value=0 where name='lock_pattern_autolock';update system set value=0 where name='lockscreen.lockedoutpermanently';.quit
If above commands not working put:-
adb shell rm /data/system/gesture.key
Step 4.
Once you done the above steps, you have to reboot your android device. Now its all done.
After rebooting your device you will see the pattern lock disabled.
So in this method USB Debugging should be enabled before lock because it is a must. If it is not enabled then you cannot proceed further steps.
Third Method 3rd:

Unlock Pattern With Factory Settings (Data Will Lost).
Since, in the above methods we have used PC/Laptop, we downloaded software and we usedsome commands. But if you do not have a PC/Laptop or your device did not have USB Debugging enable, then you can follow this method.
Note:-
In this method your all data will be lost. So if you do not want to lose your data then don't follow this method.
Step 1.
First of all, Switch off your Locked Android Device.

Step 2. Then, boot your Android device into "Recovery Mode" using specific keys by holding power key and volume up key simultaneously.

Step 3. After opening Recovery Mode
➠

Select "Factory Data Reset" option and give "Yes".
➠
Select "Wipe Cache Partition" to wipe cache data.
Step 4.
Reboot your device.

Step 5. All Done ! hence, your device will start from the scratch.
You've learnt how you can unlock pattern lock on your android smart phone, do your best to share it out to other that might need this same trick and if you have any question let us know, don't logout from damytechs blog without droping a comment.
Thanks for reading!!!.
READ MORE